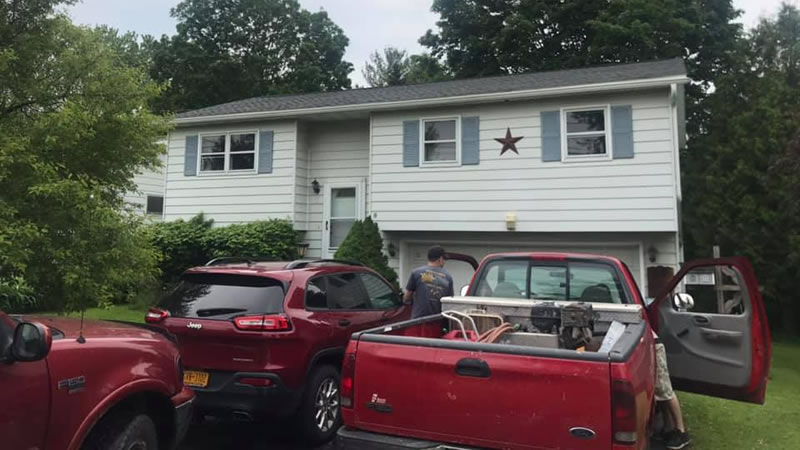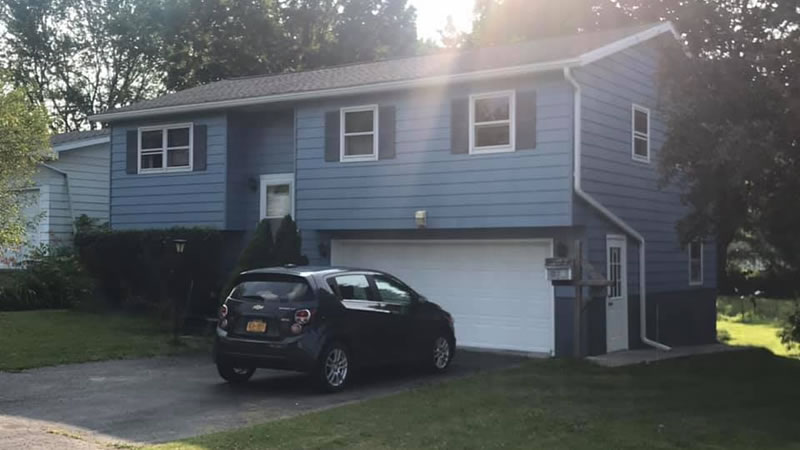 Central New York Aluminum Siding Refinishing and Painting Specialists
Do you have an aluminum sided home?  Has it begun to oxidize or is it starting to look a little weathered?  You should consider painting your aluminum siding because with today's modern finishes and techniques for refinishing aluminum siding it can leave your siding looking brand new again.   Most home owners are unaware that their weathered aluminum siding is an excellent surface for re-painting.
If your aluminum siding is faded, chalking , discolored or just starting to look quite dull it doesn't necessarily need to be replaced.  Repainting is an option many homeowners look right past but when done correctly it can make your aluminum siding look beautiful again for a lot less cost.
When properly prepared an aluminum siding refinishing job is a viable and cost effective solution to replacement and will save you a fortune. With thousands of colors to choose from the possibilities when finishing your aluminum sided home are endless.
Aluminum Sided Buildings We Can Paint:
Aluminum Sided Houses
Aluminum Sided Barns
Aluminum Sided Storage Sheds
Aluminum Sided Commercial Buildings
Hiring Michael White Painting & Coatings will ensure the job is completed properly from start to finish by trained professionals.
Our Aluminum Siding Painting Process Includes
Free color consultation
Removing all shutters and fixtures
Applying the proper detergent and power washing all areas to be painted
Caulking around windows, trim, doors, as needed
Masking and tarping as required to ensure paint only goes where its supposed to
Professionally applying two coats of top of the line Sherwin Williams 100 % acrylic paint using modern state of the art equipment
Painting " if requested " and re-hanging shutters and fixtures.
The end result is a beautiful better than factory finish that will last for years to come.  With over 27 years of experience providing aluminum siding painting for homes and businesses, White's Painting & Power Washing is the right choice for you. For personal service call today to speak directly with the owner who will be glad to schedule a free no obligation quote.
If you'd like to schedule your estimate or consultation for your aluminum siding painting project call: (315) 797-9010 or fill out our online contact form and we'll get right back to you.