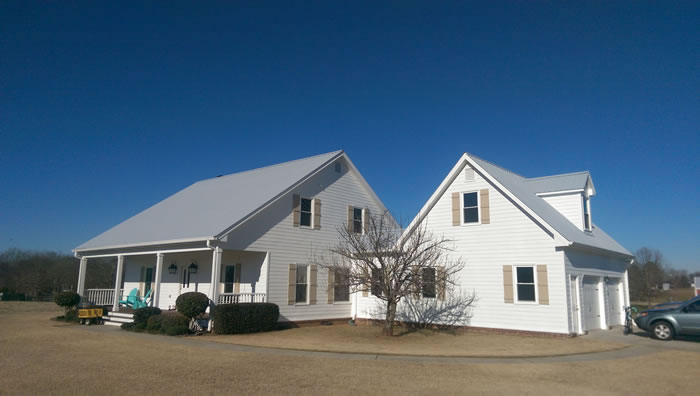 Do You Need Your Vinyl Siding Painted in Central New York?
We specialize in prepping and painting all brands of fiber cement siding.
A good quality vinyl siding can last for many years but eventually the sun and weather will take it's toll.  The siding will become faded, chalky, and will no longer have the "like new" appearance that improves your curb appeal.  There are not a lot of contractors that offer it, but when done correctly vinyl siding can be painted to restore it's beautiful looks without replacing it.
Michael White Painting & Coatings is a full service exterior painting contractor with over 27 years of experience.  Serving the Central New York area.  We specialize in painting and/or repainting vinyl siding of all types on residential structures and construction projects such as homes, townhomes, garages and other out buildings.
All Exterior Vinyl Siding Painting Projects Include:
On-site visit to go over your project.
Color consultations until you're happy with the choices.
Soft washing and preparation of surfaces to be painted.
Meticulous site preparation and protection of areas not to be painted.
Application of any base coats or primers. (if needed)
Application of top coats and trim or accents.
Job walkthrough with you.
Final details and finishing work.
If you've got a vinyl siding painting project for your home exterior give Michael White Painting & Coatings a call and we'll come out and give a competitive estimate along with some friendly and helpful advice on your project.
We understand that you have many choices when it comes to a house painting contractor to paint your vinyl siding in the Central New York area. We just want you to know that when you choose Michael White Painting & Coatings for your house painting needs you are taking on a motivated partner in making your home look better!
If you'd like to schedule your estimate or consultation for your vinyl siding painting project call: (315) 797-9010 or fill out our online contact form and we'll get right back to you.