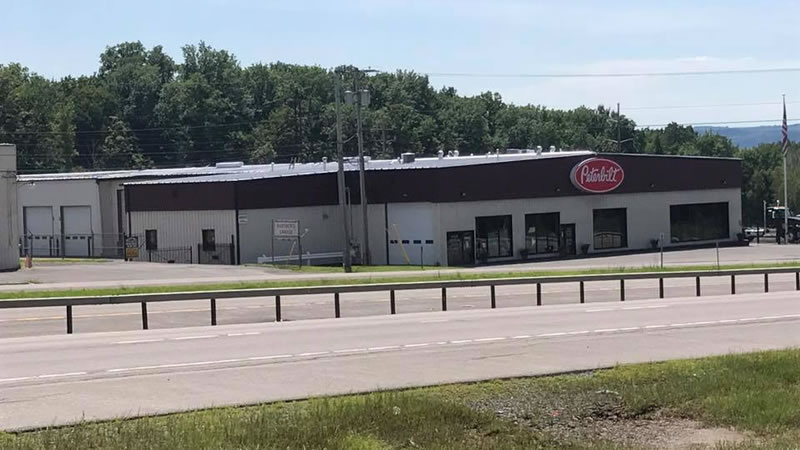 Commercial Exterior Painting Contractor Serving Central New York
Painting the exterior of your commercial building is a big decision (and a big project). Maybe you are doing a much needed remodel and you need the entire structure repainted on the outside. Or maybe it's a new construction project and you're looking for a reliable company to do the final exterior painting work.
It really doesn't matter what or why you need to paint your commercial building. What's most important is that your painting project can be completed for a fair price, to the highest level of quality and you want it too look good for several years. That's a pretty tall order for many of the painters running around Central New York.
Michael White Painting & Coatings is a full service commercial painting contractor specializing in exterior painting. From new construction to large scale remodeling and redecorating projects we are equipped and staffed for small to large scale commercial exterior projects.
If you want a beautiful looking commercial space, office building, retail store or business of any type then we need to set up a time for your appointment with Michael White Painting & Coatings. We can meet with you and brainstorm your potential color schemes and answer any of your questions related to painting your commercial building.
Commercial Painting Services Central New York and Surrounding Area:
Weatherproof Coatings
High Performance Coatings
Staining and painting wood siding
Protective Coatings
Stucco and masonry block painting
Elastomeric Painting and Coatings
Brick building painting
Concrete cleaning, sealing and staining
Owning or managing a commercial property is enough work in itself you don't want the added time crunch of having to manage a painting crew and make sure you're getting what you've been promised.
When you choose Michael White Painting & Coatings for your commercial interior project you're partnering with a true painting professional. Our highly experienced crews will be able to complete your project to the highest standards of quality.  Give us a call today and experience the difference!
If you'd like to schedule your estimate or consultation for your commercial painting project call: (315) 797-9010 or fill out our online contact form and we'll get right back to you.