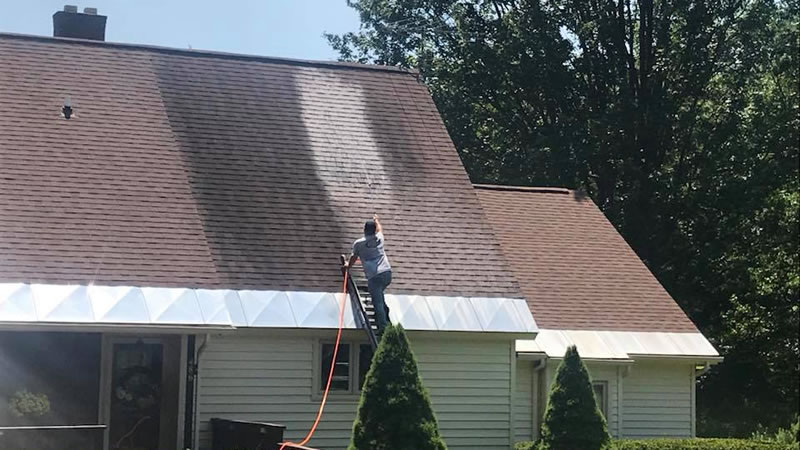 Soft Washing Roofing & Vinyl Siding
Soft washing is a cleaning process for delicate exterior surfaces such as roofing or siding, especially vinyl siding.  Typical power washing equipment sends out such a blast of high pressure water that it can cause irreparable damage to delicate surfaces very quickly.
Soft washing is a cleaning process that instead of using high pressure we use "high volume" at a low pressure so we can clean surfaces without causing damage to the surface.  Asphalt shingle roofing and vinyl siding are two surfaces that can easily be damaged with high pressure water.
Michael White Contracting is an exterior cleaning contractor serving the Central New York area.  We specialize in soft washing delicate surfaces such as roofing and siding.  Using our soft wash techniques and proper commercial cleaning agents we can safely remove years of dirt and grime from your home or building.
Soft Washing Services We Offer:
Asphalt shingle roof washing
Vinyl siding washing
The soft washing process can safely remove dirt, algae, mold, mildew, and more without causing any damage to your shingles or your siding.
If you'd like to schedule your estimate or consultation for your soft washing project call: (315) 797-9010 or fill out our online contact form and we'll get right back to you.