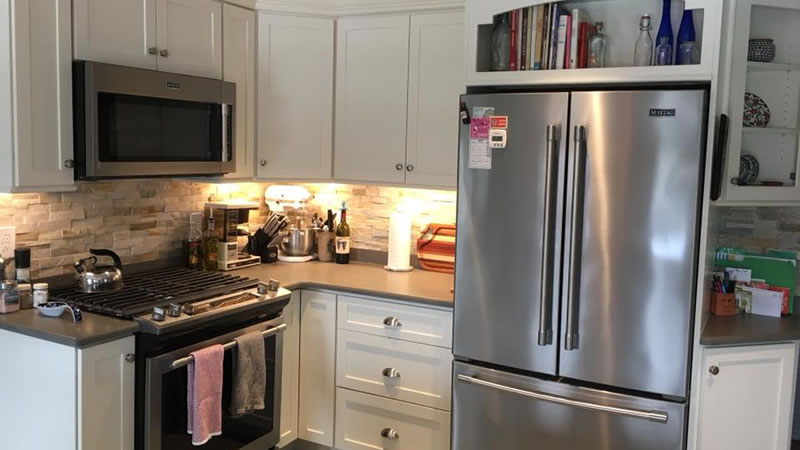 We Specialize In Home Remodeling & Renovation
Are you finally ready to remodel or renovate your older home?  Making the decision to remodel your home isn't an easy one to make.  You don't want the hassles of a construction crew working in your home for days or weeks but it's the end result of all that hard work that you've been day dreaming about.  Whether you want a bigger, brighter, more open kitchen, or you'd like to finally remodel your master bathroom, or maybe even install new windows to improve your homes energy efficiency, it's important that you choose a company that understands your vision.
Why Do You Want To Remodel Your Home?
Are you embarrassed by your old and outdated kitchen?
Is there one specific space you'd really love to update?
Are you purchasing a fixer upper home that needs extensive remodeling?
Do you want to improve your homes energy efficiency?
Michael White Contracting is a full service contractor based out of Net Hartford, New York and serving all of Central New York.  We specialize in all aspects of home remodeling from consulting and helping homeowners design and plan out their remodeling projects to building new kitchens, remodeling bathrooms of all sizes, and more.  If you need a professional contractor to build or complete a project in your home our experienced craftsman will be able to help you.
Your home remodeling project might involve gutting your home right down to the studs and completely renovating it into a more modern, enjoyable, and suitable space for your families needs.  Whether you're looking to remodel your entire home or just a single room we'll be able to provide you with solutions that look great and will meet your budget.
Home Remodeling Central New York
Whatever your home remodeling needs are we have the construction experience and the processes in place to smoothly transform your home into a much better place for you and your family to live.  While the inconvenience of your remodel is only temporary, the work we'll leave behind is something you and your family will enjoy for many years.
We're The Right Contractor For Your Home Remodeling Project
Let's face it… Anyone with construction experience can buy some tools, get a license, and call themselves a contractor.  This doesn't mean they are all capable of the same quality and standards with regards to their craftsmanship or the customer experience they offer.
It's through our unwavering commitment to each and every customer that our business continues to grow through the word-of-mouth referrals and recommendations our happy customers continue to give.  We'd love the opportunity to take a look at your potential remodeling project so you can see first hand how easy we are to work with and how knowledgeable we are in the remodeling process.  You want to make significant changes to your home and we're the company that can do them for you.  Are you ready to get started?
If you'd like to schedule your home remodeling consultation please give us a call (315) 797-9010 or fill out our contact form and we'll get right back to you.